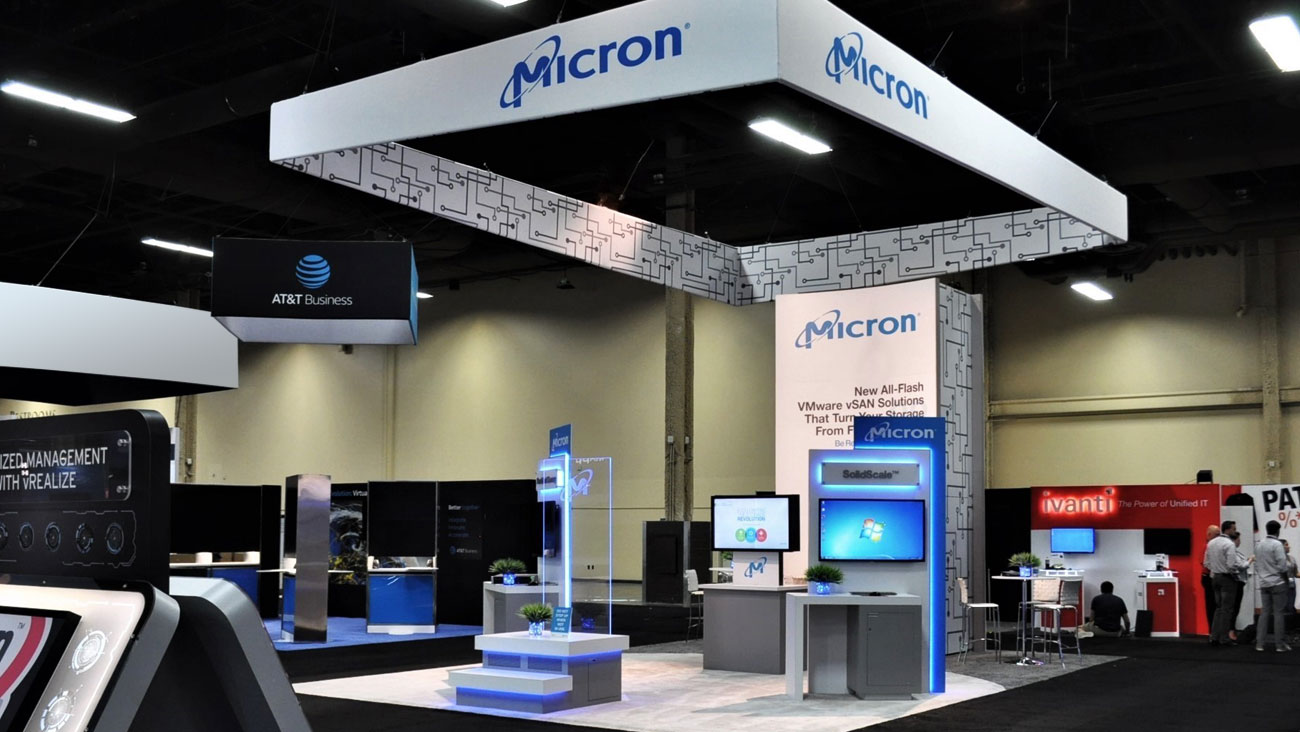 A custom exhibit solution with form, function and… Something extra!
At the recent VM World show in Las Vegas, Micron wanted to increase qualified leads in their 20' x 30' exhibit space. Branded Area first addressed all the functional needs of the space to include three working demonstration areas, strong branding at all levels of the booth, casual meeting space and walk-in storage for supplies and giveaways.

We then designed a custom self-contained stage for an "Infotainer". The infotainer performed a standing routine – Part comedy, part magic, but all scripted to relate directly to Micron's latest products and innovations. Attendees are engaged and drawn from the aisle into the booth where staff can further demonstrate the Micron products and services. A tablet based lead retrieval program helped to organize and improve overall lead capture and follow-through.

This "something extra factor" dramatically increased the client's traffic and lead engagement.

Branded Area provides smart solutions that help drive measurable ROI improvement.