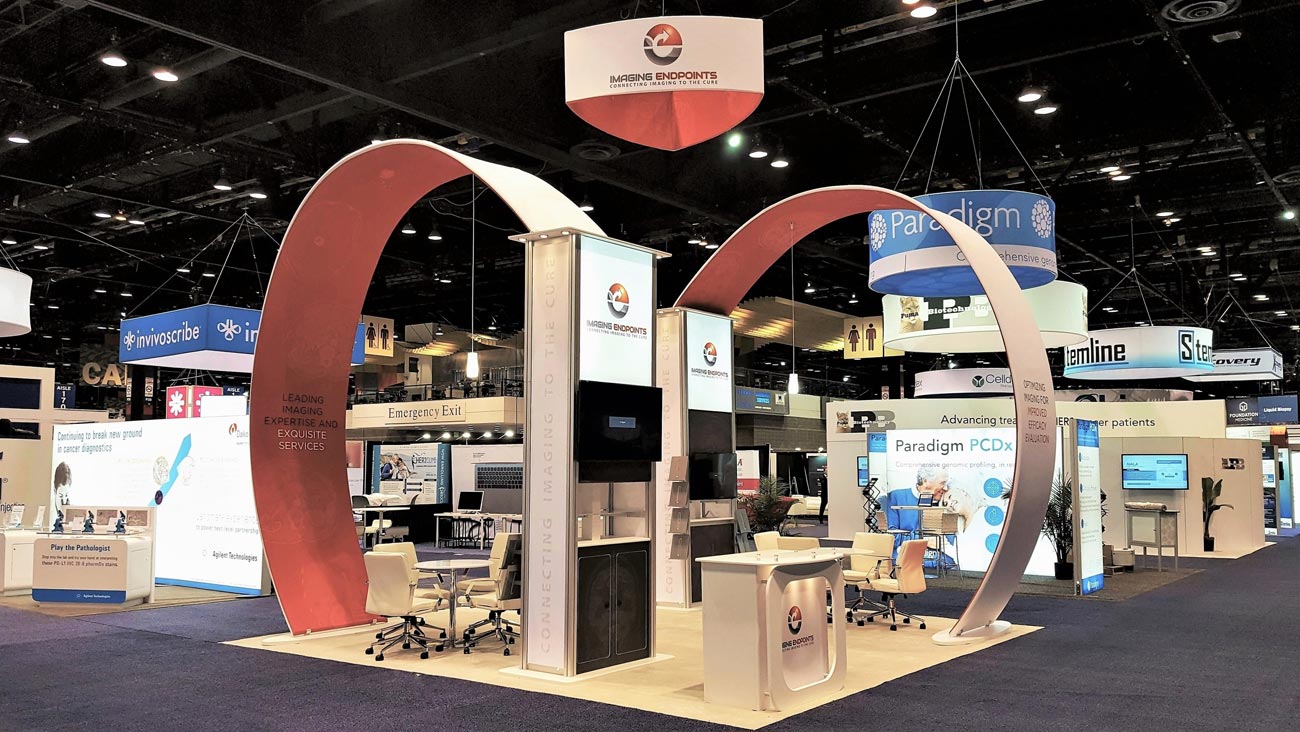 Branded Area uses "smart design" process to achieve the best results for our clients.
Our client Imaging Endpoints provides specialized radiology analysis and data to pharmaceutical companies, the challenge when attending ASCO was to stand out with a 20' x 20' space, a long list of practical objectives and a tight budget. Often In a 400 square foot space it can be difficult to check all the boxes and have everything you want.
Our design had to be eye-catching and functional, it had to "hold its own" on a show floor that has many massive booths. ASCO, the clinical Oncologists show, has all the big pharma companies with million-dollar booths. How do you stand out and make an impact on the show floor alongside of these giants in a 20' x 20' space?
Our creative mission was to develop and address all the functional requirements while still delivering enough overall style to stand apart from the pack.
The final design provides two separate meeting areas with interactive monitors, two reception areas with overhead presentation monitors, food service areas and storage, open and inviting architecture and strong company branding at all levels of the space.
All in a 20' x 20' space and within budget!