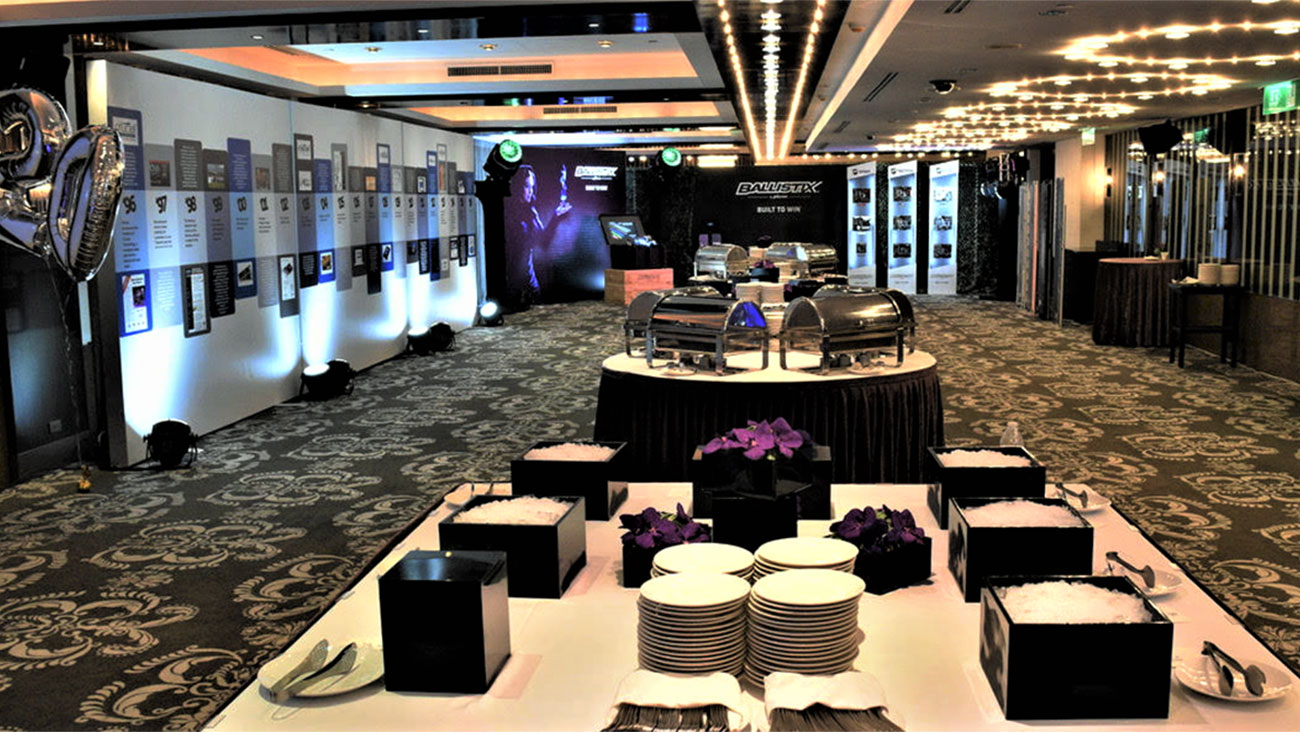 Branded Area brings "smart solutions" to our client's international events around the world.
Branded Area just completed a private event for our client Micron who is headquartered in Boise, Idaho. The event was held in Taipei Taiwan during the Computex 2017 show and celebrated Micron's twentieth year of business. The partner reception area displayed Micron's latest semiconductor products as well as a timeline history of the company growth and expansion. A separate press room was developed with an overnight venue move-in and overnight reset back at the main exhibit area.
By logistically orchestrating both areas on site with shared components, Branded Area was able to maximize the client's budget and deliver a seamless event. Post event we store the properties in Asia close to their next venue. This saves significant shipping costs back to the states.
International events are similar but strikingly different than domestic events in many critical ways. It is so important to work with a team that understands and has experience successfully managing these differences.
At Branded Area we use our experience and extensive network of proven partners around the world to insure that our client's tradeshows and events are designed, planned and implemented with seamless execution and attention to detail, anywhere in the world!
Let Branded Area help you with your International show program and deliver success!