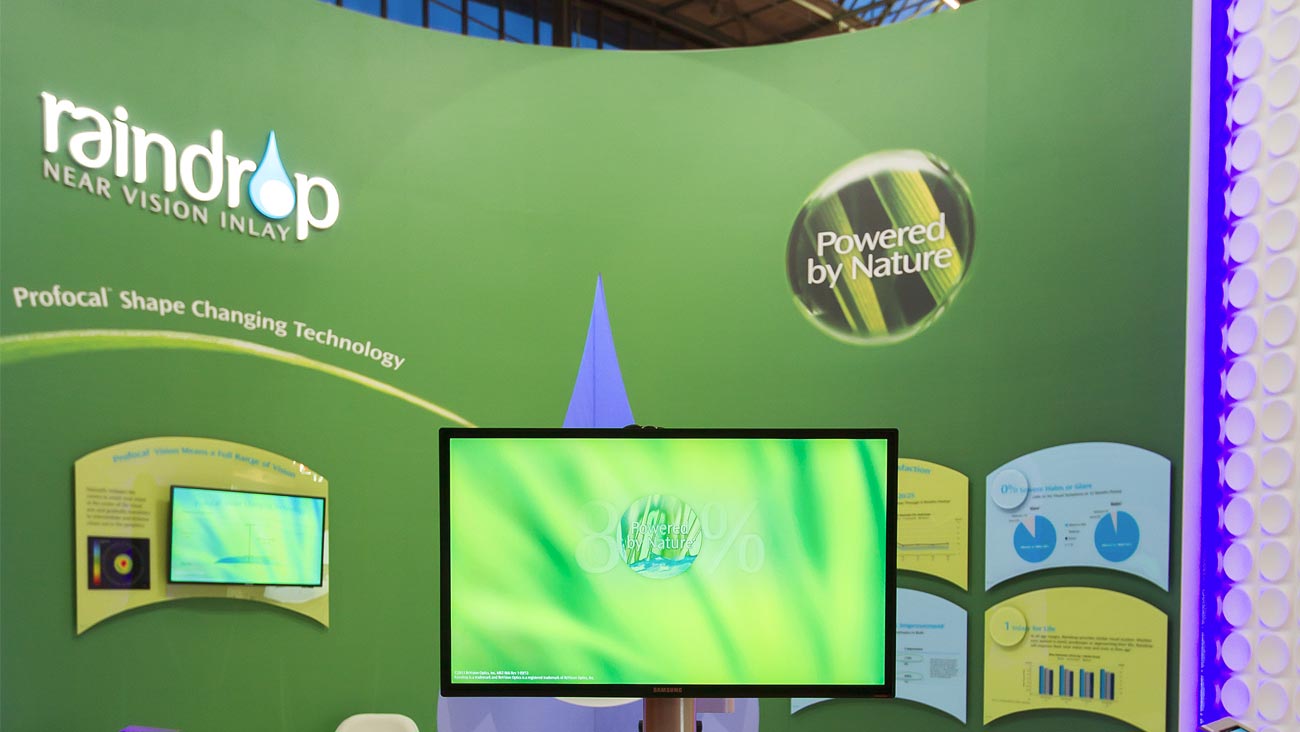 5 Basics Every Trade Show Display Needs
For every 100 square feet of expo space in the U.S., there'll be an average of 2.2 trade show visitors. Even at smaller conventions, that means your trade show displays have the potential to reach a whole lot of people. But if you don't know how to implement effective trade show booth setup ideas, you'll be losing out on a huge opportunity. At Branded Area, we'll implement creative trade show booth setup ideas to fit your brand and connect with key consumers. But while advanced technologies and enticing giveaways can add some flash to your presentation, it's important not to forget about the basics. These five components should be included in every trade show exhibit display you set up.
A catchy, concise headline
When creating a headline for your both, you need to choose your words carefully. This headline can often make or break your chance to connect with passersby. If it's compelling, it may convince visitors to stop. If it's vague, too long, or generally uninteresting, they're not going to take the time to find out more. Make sure your headline is clear, memorable, and on the short side. Lengthier headlines will be hard to read from a distance and won't capture attention as well. It should be bold and to the point, with a font that's easy to read.
A simple, striking image
The best trade show booth setup ideas involve the use of one effective graphic, rather than several. The image you use should be clear (both visually and symbolically); if it's not easy to understand or to see, your image choice could end up hurting your chances for success. Your image should be neither confusing or distracting, but it should still be noteworthy and encompass the message of your brand.
A careful, condensed description
Resist the urge to go into too much detail in your description. You don't need to explain every detail pertaining to your product or services. Attendees won't read it, and it will make your display look cluttered and overwhelming. Every word should pack a punch. This copy should read more like advertising copy. Remember that less is more and to not get too technical. You can even use bullet points to make sure the important parts are highlighted. When in doubt, keep it simple! Your display should leave people wanting more, which you'll provide in your presentation.
A strong, stunning logo
Obviously, your company's name should be prominently featured on your display. This seems like a no-brainer, but a lot of exhibitors won't make their brand completely clear. In addition to highlighting your company itself, you'll also need a dynamic brand logo. If you don't currently have one, you should invest in getting one immediately. It will make your organization look more established and provides another way to make a positive impression on visitors.
A clear way to contact and connect
You definitely need to include your company's website in any trade show booth setup ideas you end up using. It's one of the best ways to ensure interested attendees can find you after the expo ends. In addition, you should include all of your social media handles so that your contacts can connect with you on multiple platforms. Both your website and handles should be straightforward and easy to remember. Make sure to include all of these on your business cards, as well!
Want to get more out of your next expo?
Branded Area will come up with brilliant trade show booth setup ideas to set your business apart from all the rest. For more information, contact us today.