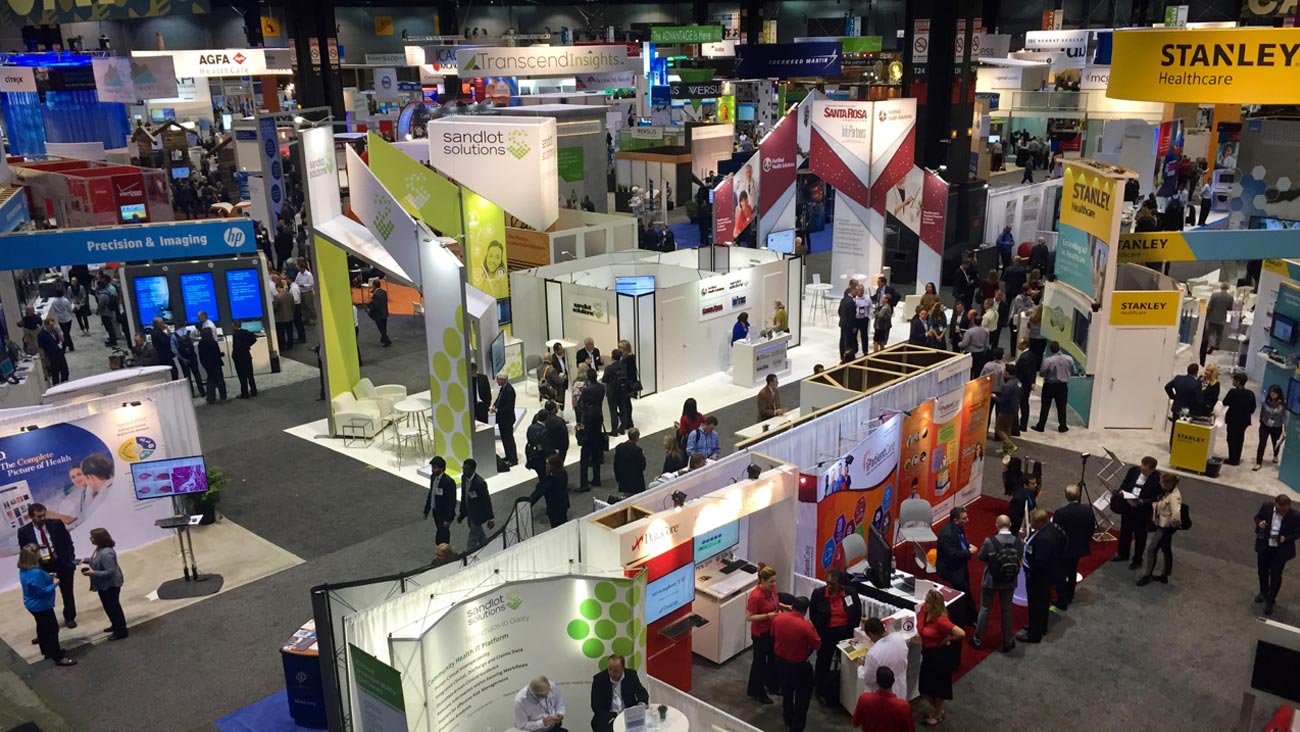 Six proven steps to a smooth and successful tradeshow experience.
Tradeshows and events are unique environments with compressed timelines and no room for mistakes or missed deadlines. Preparation is the key to keeping things on track. Here are our top six ideas that will help you avoid a bad experience at your next show or event.
1) Start early and stay on track.
If we could pick only one overall best practice when preparing for a tradeshow, it would be this; create an upfront schedule of activities and tasks for the couple months leading up to your show date. It is a critical tool that will pay off. Exhibitors have so many legitimate reasons to end up in a last minute rush situation with their tradeshow efforts. Marketing messages, product launches, moving budgets, indecisiveness, brand changes, etc. all contribute to a difficult process to keep on track. Even if some dates slip on your schedule along the way (and they definitely will) you can adjust, but going without any schedule at all to keep you (and your team)on track will likely end up with a more expensive and less thought out presentation at your show. One date that will never slip is the show opening date.
2) Let your brand and objectives drive your design.
Sometimes clients approach the process of buying a tradeshow exhibit as if it were a design contest. Soliciting designs from a couple of exhibit companies and then deciding which design they buy based on subjective likes and dislikes. When these decisions are made up the ladder or in a committee this can exasperate the issue and cloud the importance of how your marketing environment performs or functions at the show versus how it looks. Having a finished design that looks great, represents your brand image and pleases all the stakeholders of course is very important, but the final look should be a byproduct of the front-end strategic process to insure your exhibit hits your objectives, represents your brand and functions effectively at your show. If the buying process starts and ends with a pretty picture it's probably not the best performing exhibit you could have. Start with a discussion around strategy, brand objectives and functionality at the show.
3) Understand the environment you are going into.
Tradeshow installs and dismantles s are very highly orchestrated events. On a large show the show contractor (think Freeman or GES) goes from 500,000 square feet of bare concrete to a fully dressed out environment within 3-5 days. Their main concern is the overall show and keeping their customer (the association) happy. 95% of their resources are spent on the big picture and doing things on their schedule (not yours). Individual exhibitor service or attention is not their priority (or strong suit). Don't go to the show expecting that kind of service from the show contractor who controls all the major tasks on the show floor from material handling, electrical distribution, furniture rental, rigging, plumbing, etc. During install and dismantle, you are in their environment and you are not their priority. Be prepared to survive on your own knowledge, experience and resourcefulness.
4) Time is money (times four) on the show floor.
Everything done at show site will be expensive. That is a given. The point is to do as much as possible before you hit the show floor. Don't leave anything to be done at install unless it is absolutely necessary. Generally speaking labor at the show is going to be less efficient because of the environment. Everything is brought in and if something is needed that is not there, that's another trip to go get it. Even the best show site labor is going to be more expensive and slower than if it was done before install began, and if you end up with a less than strong labor team, the dollars will add up fast. Having an experienced exhibit production partner that knows how to design, build and prep your exhibit for an efficient show site install will save you money, time and headaches. Always work with a specialized install team.
5) Treat the tear down as carefully as the install.
Many times we have seen this scenario at a show – All the planning and effort goes into the installation and the actual show and the dismantle process after the show is left somewhat to run on its own. The problem with this is that today's dismantle is tomorrow's install. By far the most damage, missing components and problems with an exhibit occur during dismantle when things are left without proper oversight. These problems always come back to haunt you when it is time for your next show. When that next show is a few months later, these issues become a surprise, and not a good one. Keep a qualified supervisor onsite during the dismantle that knows your exhibit and your company.
6) Work with an experienced full-service partner.
I saved this one for last because it can solve virtually all the above challenges for you. There is no substitute for experience when it comes to the highly specialized business of designing, producing and executing a flawless tradeshow exhibit and show experience. Find a proven and trusted partner that specializes in this industry and follow their lead to make your tradeshow participation smooth and effective. Save your time and energy for managing your internal stakeholders during the design and show preparation process and for when the show is open and you can help your company achieve the most return from their investment during show hours.
At Branded Area we are tradeshow experts with over 3,000 successful shows and events behind us. We know how to take the stress out of the process for our clients by delivering award-winning and strategic exhibit solutions, a well-managed process and seamless execution at your show site.