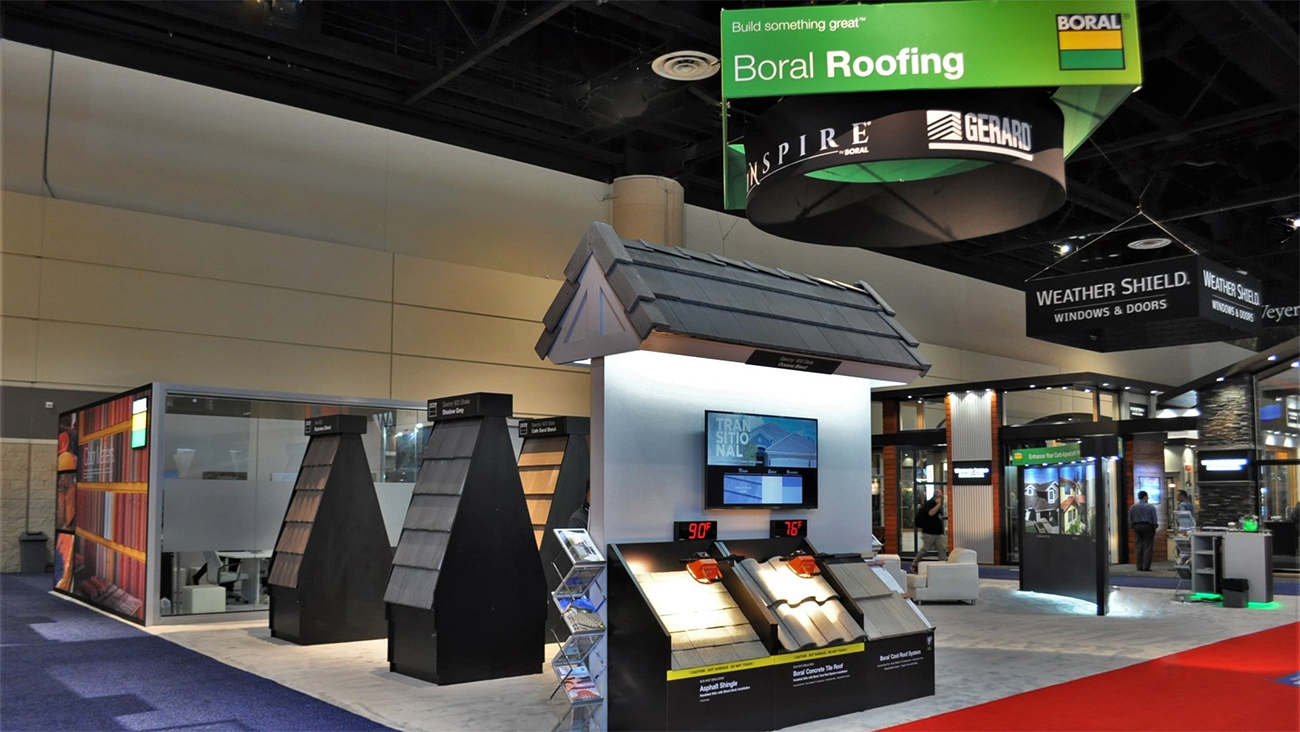 A Better Tradeshow Experience, By Design.
Branded Area just completed a new 50' x 50' exhibit at the International Builders Show in Orlando for our new client Boral Roofing. As we worked with Boral over the last 90 days leading up to the show, we paid close attention to not only the design criteria, but also the client's pain points and past show experiences that made their life more stressful and difficult then it should have been.
As we went through the process of designing the new booth we incorporated what we call "smart solutions" into every step. We take our years of show site knowledge and experience, combine it with our design and engineering knowledge to insure we are delivering an end product that exceeds expectations on every level.
Part of our model at Branded Area is to make sure all of our staff are experienced tradeshow veterans and that the value of this experience is applied directly to our client's specific needs. We don't have any junior account directors and we don't delegate critical knowledge-based management to others. Our business model is based on our clients realizing a true benefit from our hands-on approach and not a watered-down version of customer service or industry experience.
For Boral we were able to incorporate our "smart solutions" into the overall design and show planning along the way in the process and as a result make the onsite experience better. Branded Area planned and budgeted the show services, transportation and installation down to the finest detail. We are there onsite to make sure everything stays on track.
Perhaps the best feedback was when our Boral client noted that "last year we were here at the booth the last set-up day until midnight and this time, everything was done by 5pm just liked BA planned it".