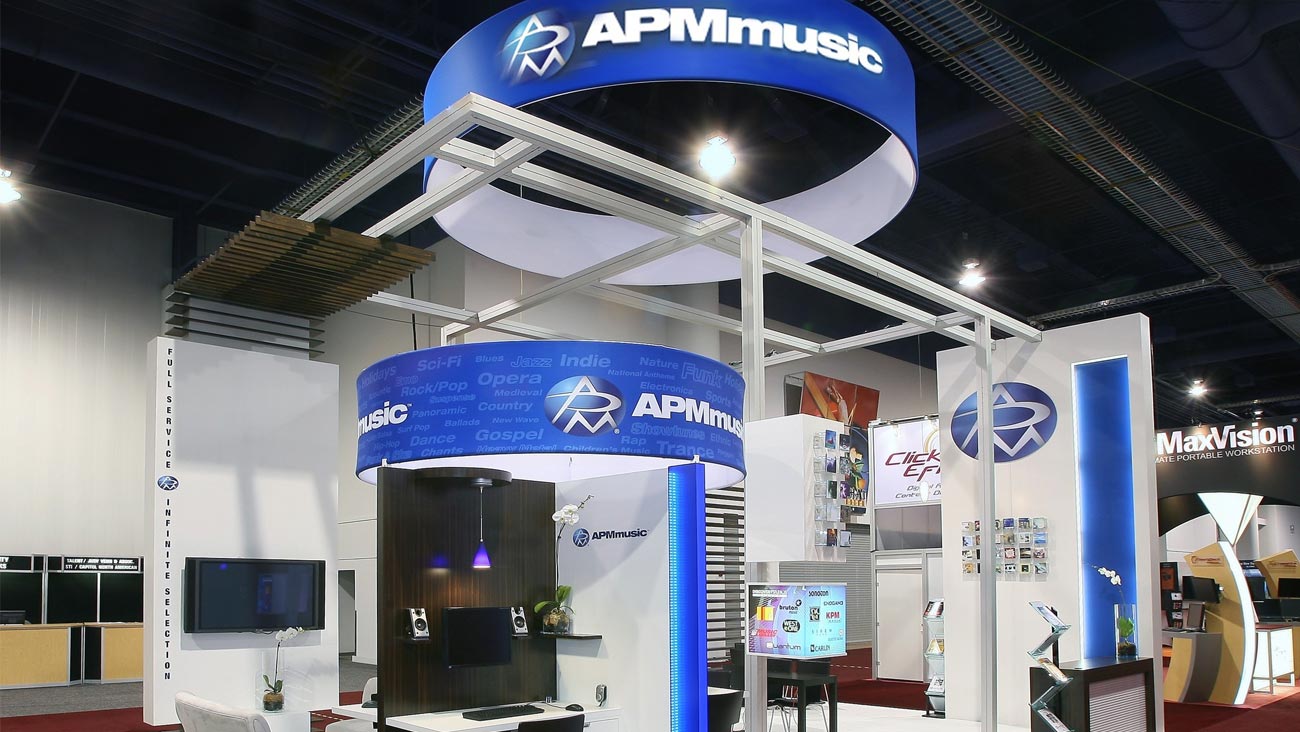 Is Rental a Bad Word and when does it make sense versus ownership?
The term RENTAL sometimes conjures up a certain stereotype that is not a positive one. Many times this stereotype is based on a limited perspective and is not accurate. Some rental exhibits are made primarily of used components that look worn out and predictable. Cookie cutter configurations that scream RENTAL are the norm provided by show contractors and companies that specialize in inventoried rental parts and pieces and commodity pricing. However If your impression of rental exhibits is based strictly on basic, cookie cutter booths made of aluminum extrusion and insert panels, you should know that the right custom rental from the right company can be anything but worn out and predictable.

But first let's talk about the advantages of renting versus purchasing a tradeshow exhibit. If your needs fit one or more of the considerations below, renting may be a smart move both from a financial and a marketing perspective.

Budget – Your budget for your show booth is less than what would be needed to purchase a high-end exhibit but you want that high end look. Sometimes a multi-show rental commitment can get you that high end exhibit and allow you to amortize the cost over several shows.
Logistics – You have a nice tradeshow booth but you have overlapping shows that don't allow you to get your existing booth to both shows on time and you need a second solution.
Show schedule – If you only attend one or two tradeshows a year you may come out ahead by renting versus owning. A heavier tradeshow schedule will make owning more cost effective.
Financial preference – Check with your CFO because sometimes companies prefer to rent versus purchase as they prefer an "expense" over a "capital purchase" on their financials.
Marketing or Brand in transition – If your brand, marketing or products are at a point of possible change or retooling a rental allows you to avoid locking into a particular look or feel.
International Show – It rarely makes sense to own an exhibit for International use. Shipping oversees is too expensive and the inherent differences in International shows are best addressed with a rental from the country your show is in (managed by your domestic supplier).
Configuration challenges – If you have an unusual size or shape space or two drastically different spaces at your shows why build a booth that compromises to fit an odd space or space change? Rent an exhibit for that one-time oddball size.
Cost of ownership – Since you don't own a rental exhibit you are not responsible for the long-term ownership costs like storage, refurbishment or required updates.

Rental exhibits when produced by the right company are every bit as custom designed as an exhibit you purchase. A well done custom rental exhibit should be impossible to identify as a rental on the show floor. The key is to work with the right provider that understands how to deliver the right results. At Branded Area we approach our rental exhibit designs with the same smart strategic approach as all of our projects and we deliver award winning results for our clients on the show floor around the world!