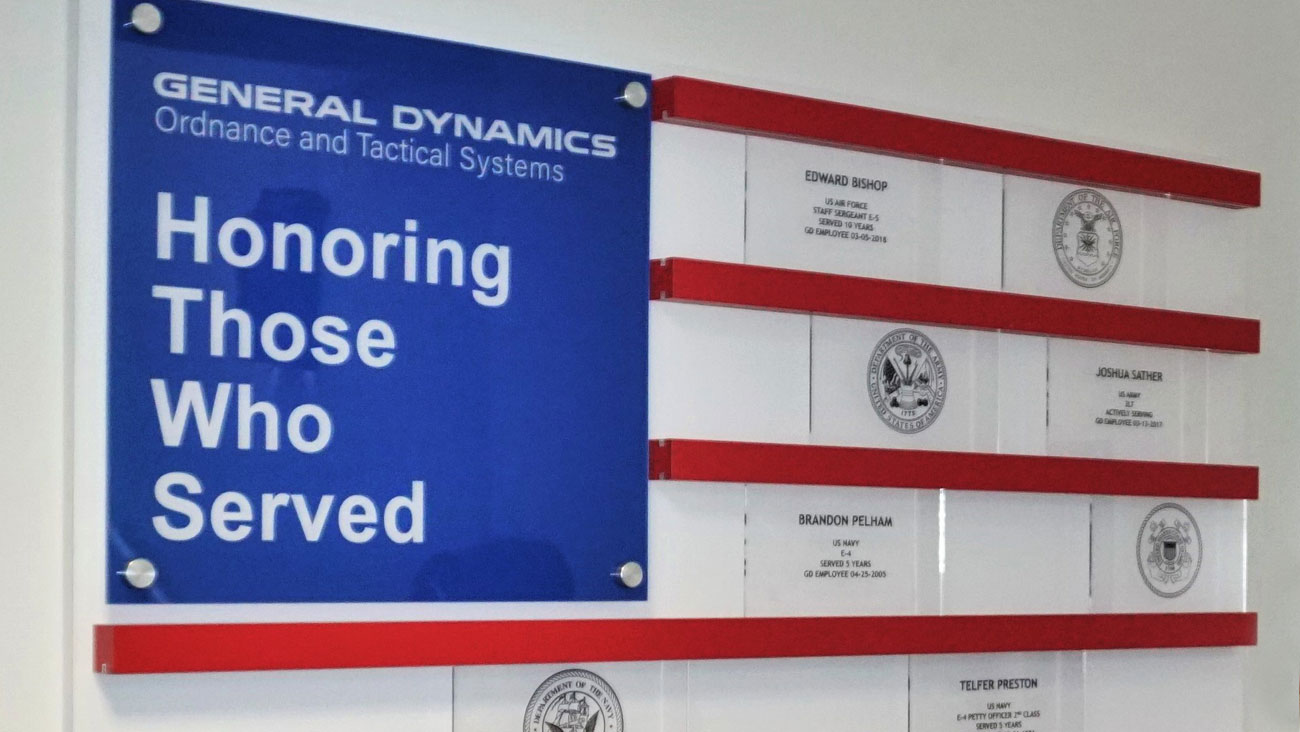 A great way to honor our Veteran employees in the workplace.
General Dynamics came to us wanting a way to honor their Veteran employees at work in a public and respectful way.
Branded Area designed and delivered this "Honor Wall" display to their San Diego facility.
We designed it to be easy for the client to do updates with employee names, services and dates of duty on clear acrylic panels that easily slide into the unit.
It is such a great idea for General Dynamics to honor their Veteran employees every day and not just one day a year in November. We were thrilled to be able to contribute to their efforts.
At Branded Area all projects get our strategy, smart design and attention to detail,