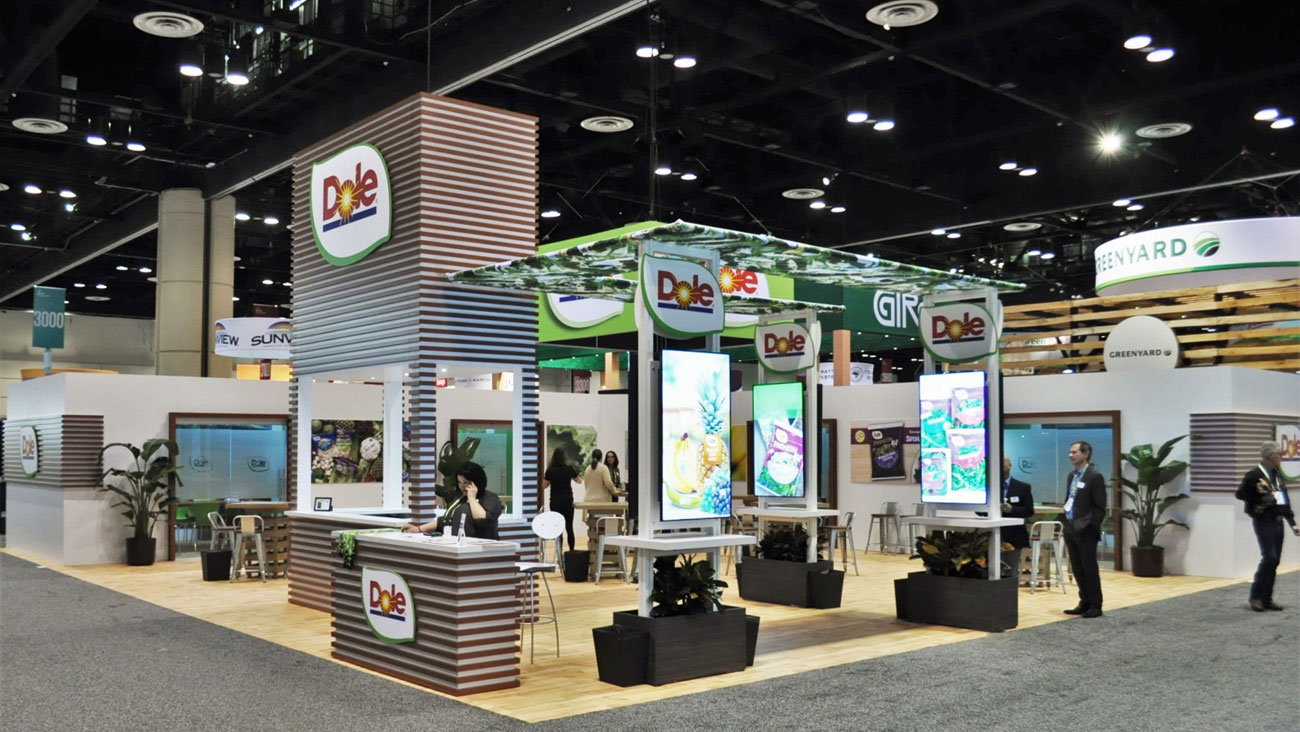 A Fresh New Look for A Well-Known and Iconic Brand.
When Dole wanted to introduce a new corporate logo and make an impact at the Produce Marketing Association Show, they turned to Branded Area for their new 50' x 50' exhibit.
Our design focused on showcasing the new logo in a clean and contemporary architecture that was fresh but not overstated. We wanted to update the look but not overwhelm the iconic brand.
Four private conference rooms with easily changeable murals allowed for private meetings in style. Three standing kiosks utilized vertical monitors to tell the Dole story and introduce new products. A central tower with a fresh sample serving bar provided a draw for attendees. The space also included lots of casual seating for impromptu meetings.
The show was a huge success for Dole with record attendance in the booth!
At Branded Area we strategically build environments around our client's brands.