Don't Make These 4 Trade Show Mistakes Ever Again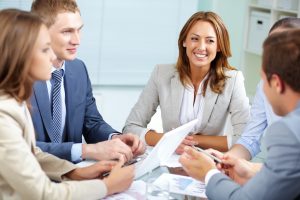 If you're planning on participating in a trade show exhibit in 2017, you should be very excited! Trade shows are a lot of fun and can greatly improve your business relationships, increase your leads, and grow your brand awareness, which are the top three goals for exhibitors at any trade show exhibit.
There are a few common mistakes, however, that can actually hinder your success. Here are a few trade show mistakes that you should not do.
Forgetting About WiFi
For the most part, the majority of exhibits will have some form of Internet connection. But what happens when that connection fails? Many trade shows and conventions are known to have spotty WiFi, so it's important to plan ahead. You're going to want to make sure that you have a backup WiFi plan in the event of any network issue.
No Specific Goal for Your Booth
If you don't have a plan for what you're trying to accomplish, visitors will start to pickup on this and you'll most likely suffer from it. If you're just winging it and talking about random things, people will realize that you're both desperate and unprepared for visitors at your booth. You should identify a few specific goals well before you actually set up your booth at any exhibit.
Ignoring Competitors
Trade shows are certainly comparative environments, but that doesn't mean you should ignore every other booth on the floor. Everyone with a trade show booth is a potential future partnership, so you shouldn't see them all as the competition. You might be at a certain kind of exhibit that features all kinds of different products relating to your industry. If this is the case there might be a company that sells something completely different than you and you should actually work with them rather than ignoring them.
Re-Using the Same Trade Show Display Design Year After Year
Your trade show exhibit display should be creative, engaging, and attention-grabbing, but if you are continually using the same setup every single year, people are going to start noticing. You should consider improving your look of your booth design before every exhibit.
Before your next trade show appearance, contact Branded Area to ensure that you have a great looking display booth!