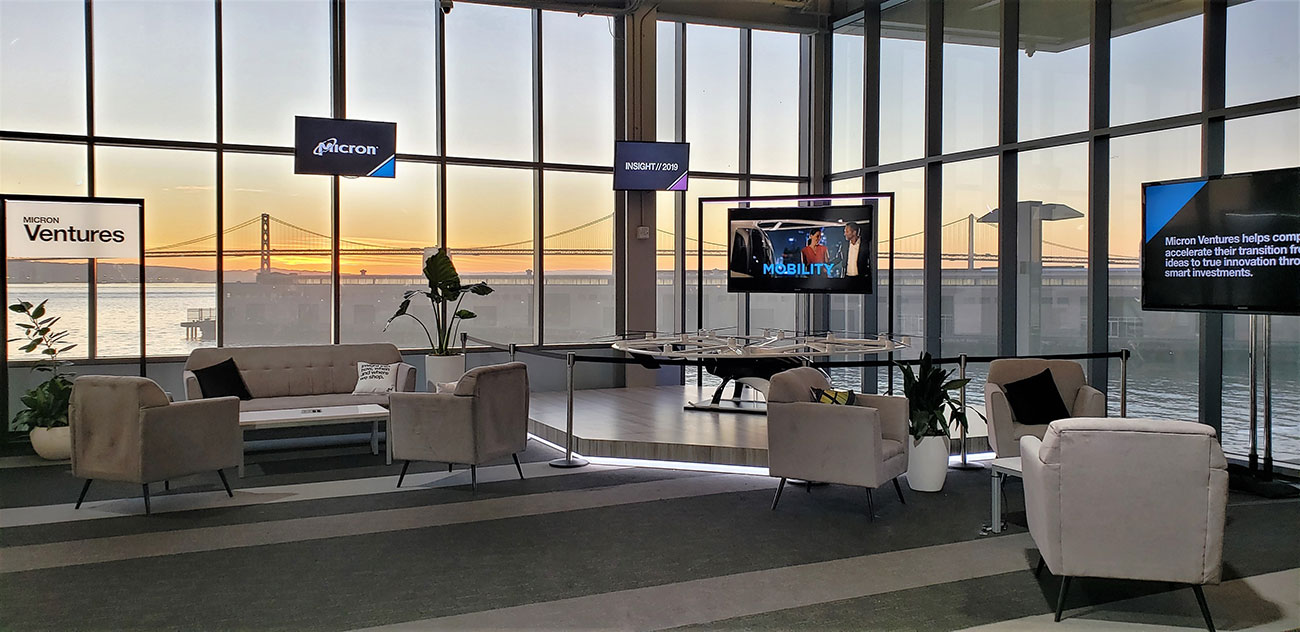 Branded Area completes a second Micron insight event with "bigger and smarter solutions"
We just completed our second Insight event for Micron. Insight 19' is Micron's premiere event bringing together Bay Area technology leaders for insights to new developments in Artificial Intelligence driven by Micron products and technology. This year Micron hosted over 450 attendees and showcased over 15 activation demos highlighting the latest developments and applications in AI. General session included keynote speeches and learning experiences from several industry luminaries. Branded Area delivered turn-key services providing creative design, production, graphics, AV, furnishings, logistics, labor and on-site activation.
Branded Area's creative "smart design" approach allows us to integrate complex activations for our clients with seamless results.