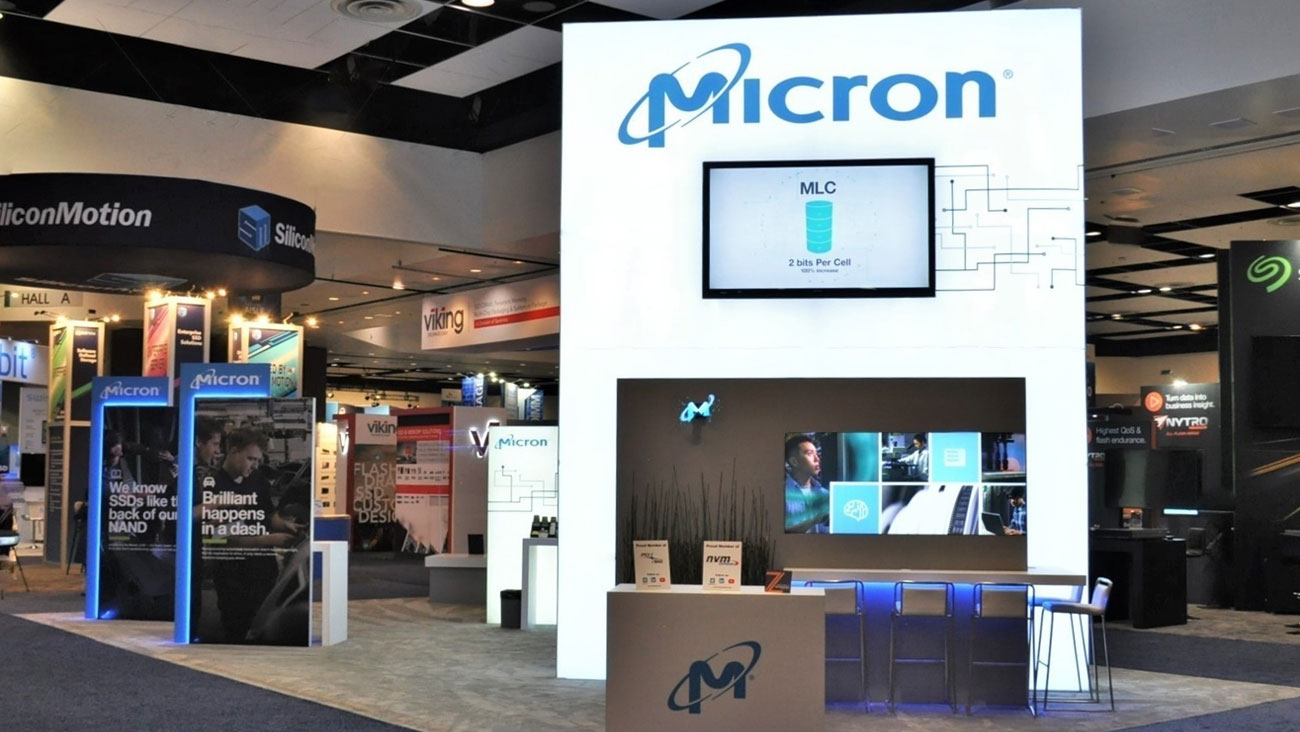 Branded Area approaches things from a different "Angle" for our client at their recent tradeshow.
Branded Area just completed a new exhibit for our client Micron at the Flash Memory Summit. We created an environment that delivered optimum results AND stood out from the crowd.
At the initial design stage we realized that our client's space was just to the right of the main entrance with the majority of the show floor behind and to the right of their 20' x 40' space.
To maximize traffic flow and brand visibility we positioned all the components at a 45-degree angle. This strategic design approach turned the main tower and branding to face the attendees as they entered the show and also faced the other side out towards the main show floor.
This angled approach created great traffic flow through the space and the different areas where the client showed live demos, a live infotainer's stage, casual bar seating, coffee service, reception and two cool hologram displays. Large 80" monitors on both sides of the main tower ran video loops of Micron products.
We created the main tower as an internally lighted 18' tall structure that commanded attention on the show floor.
Outside the show in the main conference area, Branded Area duplicated the booth video on an 8' x 16' LED wall surrounded by custom branded structure.
Our strategic approach allowed us to capitalize on an opportunity to take a different "angle" to make sure our client stood out among all the exhibitors on the show floor.
At Branded Area we help our clients maximize their presence and ROI at their events.