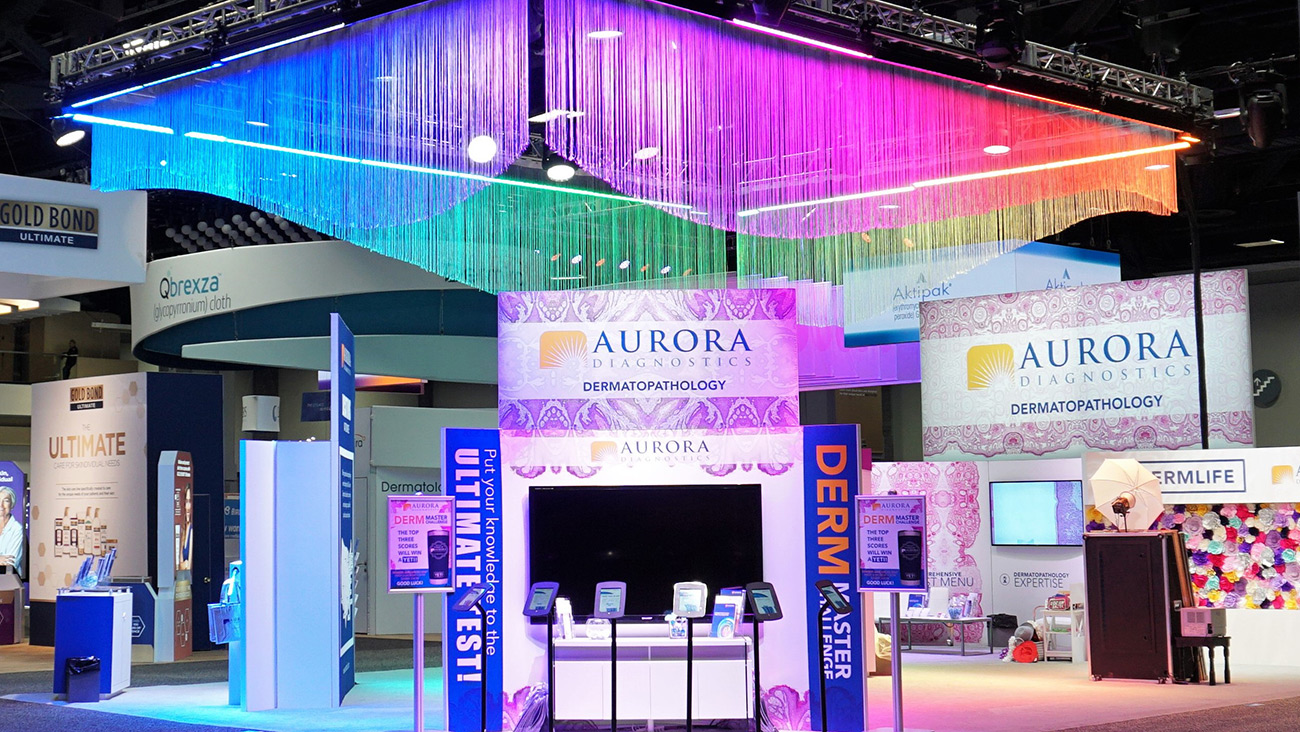 Attract your attendees, engage them and leave your brand impression.
Our client had a unique challenge at the American Academy of Dermatology Conference. Their 30' x 50' space was at the back of the hall and far from the entrance and main traffic flow.
Our Solution: We created a color changing effect that could be seen from a distance and stood out from the crowd. Our LED lighting effect on contour cut material was constantly changing in a rainbow of color. This created a movement above the space that attracted attendees from a distance.
Once visitors made it to the booth several interactive experiences kept them engaged while the Aurora staff shared the benefits of their specialized services.
A "jeopardy" style interactive game allowed up to six contestants a fun way to win a daily prize. Questions were tailored to the industry and Aurora's service offerings. High scores were kept for the grand prize at the end of the 3-day show.
A "selfie" area allowed visitors to capture their images in front of a living flower wall and share them instantly on selected social media platforms with a branded and themed photo.
The central draw of the space was the "Candy Bar" where visitors could self-serve and take away a selection of high-end gourmet candies. The double-sided candy bar was an ideal place for visitors and staff to engage and converse.
Visitors commented that the space was "the most fun and inviting on the show floor" and "they felt drawn to the exhibit by the glowing environment".
At Branded Area we create custom environments driven by our client's specific objectives and needs.